Chile Torres del Paine National Park Plan
March 16 – March 19, 2016: Fly from Santiago to Punta Arenas, and then take regular bus or the hotel shuttle bus from Punta Arenas to Torres del Paine National Park, Chile.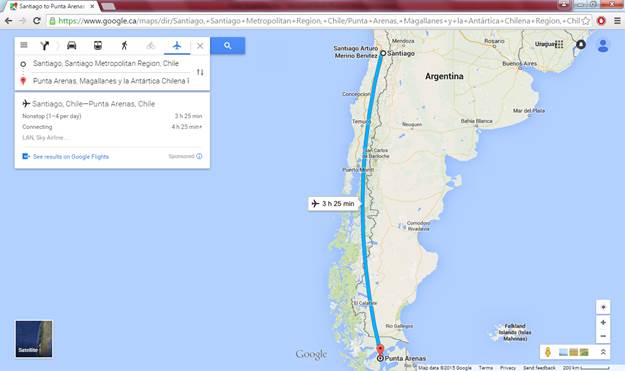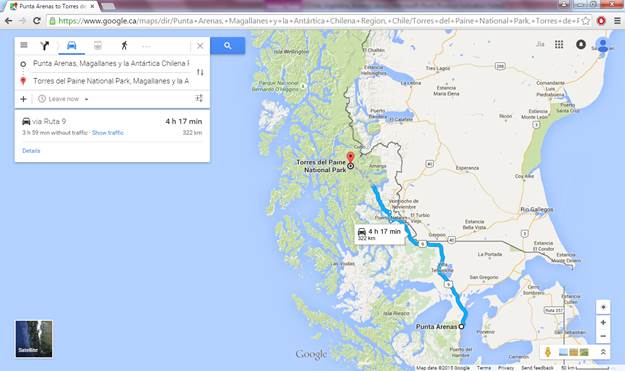 Torres del Paine National Park:
In summer (December to March), cold strong winds (up to 130 km/hr) and rainfall are not uncommon. The summer's average day time temperature is 24°C max, 2°C min. Night-time temperatures will most likely range from –1°C to -5°C depending on the weather. Always come prepared for the 4 seasons, because of the instability is possible to experience all of them on the same day. Prepare for the wind (hiking poles are highly recommended) and rain (waterproof hiking shoes and cloth are needed)! Thick bottom hiking boots are preferred for rocky surface. Check weather. Check map.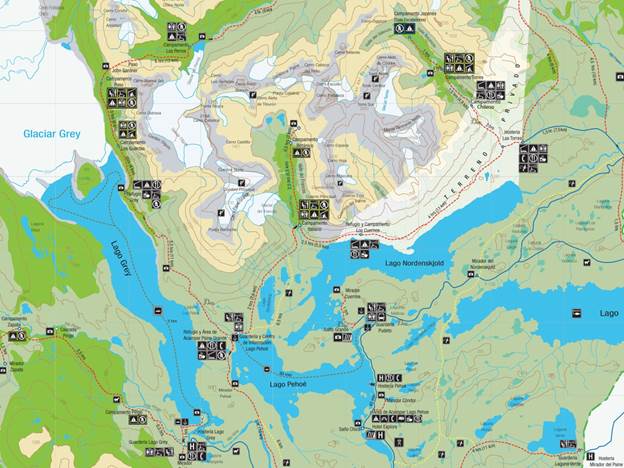 Look at some videos about W Circuit: https://www.youtube.com/watch?v=LdaOAqr3A7o We will not hike the whole W circuit, since we will stay in one hotel (single room private bathroom) instead of multiple refugios (shared dorm-type room shared bathroom), but we should be able to see most the W circuit highlights (except French Valley). However, I do think the best way of travel is rent a car! Otherwise we have to take the bus, which is cheap but not flexible, and hire private transportation, which is flexible but expensive. If we do not rent a car, the plan is as follows:
March 16: Transportation from Santiago to TDP NP + hiking Mirador Cuernos for 2 hours with bags:
Early morning flight from Santiago will arrive at Punta Arenas on 9:20am. From Punta Arenas Airport to "Cabañas del Paine" Hotel which is located at south border of the "Torres del Paine" National Park (TPNP), there are 2 options:
Hotel shuttle: 80USD per person (if do the Puerto hike in late afternoon, then need 60USD round trip transportation between hotel and Puerto).
Regular bus: 50USD per person (including Puerto hike). Punta Arenas Airport to Punta Arenas, Punta Arenas (Bus Sur 10am / Buses Pacheco 11am) to Puerto Natales (1pm/2pm), Puerto Natales (2:30pm) to Torres del Paine Laguna Amarga (4:30pm) to Torres del Paine Laguna Pudeto (5:30pm) to Torres del Paine Laguna Administración (6pm). Private transportation from Pudeto (same location as Satto Grande) to hotel.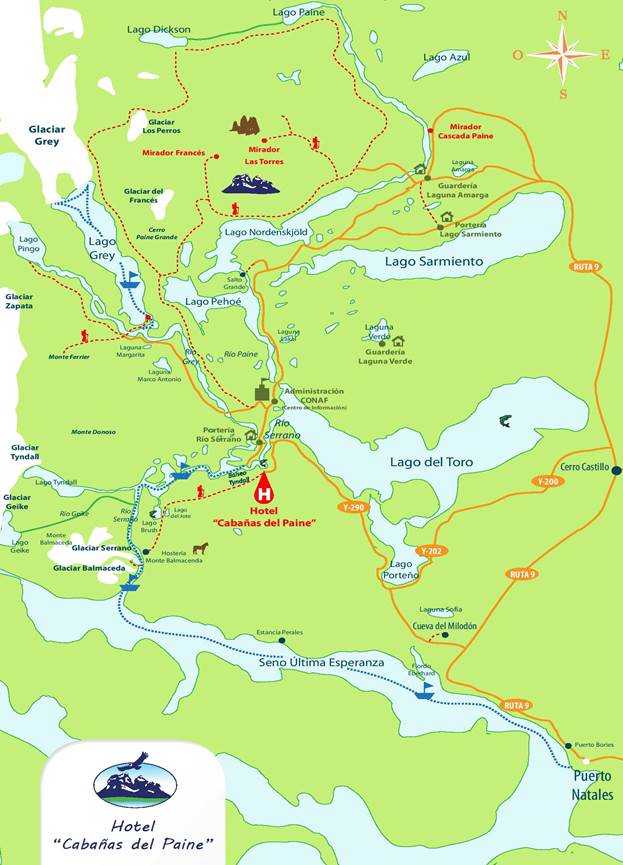 I suggest us to get off at Pudeto (same location as Satto Grande). We will walk to the "Salto Grande", park's largest waterfall, then we will go towards the "Cuernos del Paine" 百内角 (2 hours easy hike round trip to Mirador Cuernos. We need to carry our bags!), this place is nearest point to take a good Photograpy of the magnificent rock formation at the foot of Lake Nordenskjold. When back to "Pudeto" we must hire transportation to the hotel (sunset @ 8:15pm).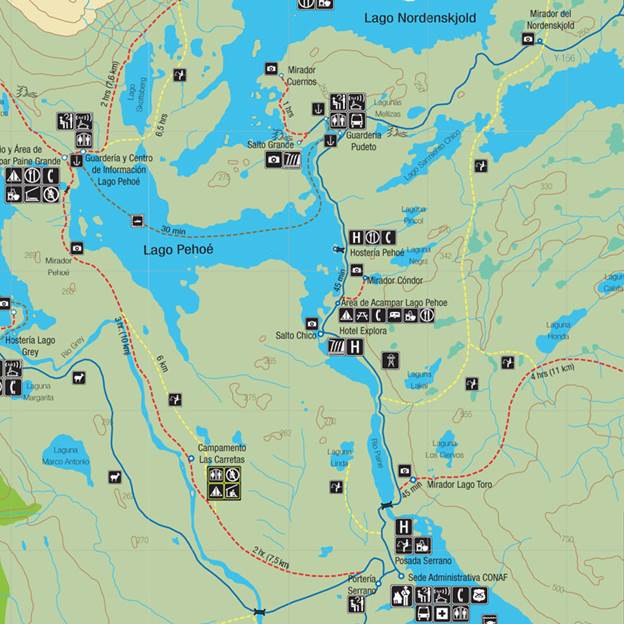 Salto Grande Waterfall: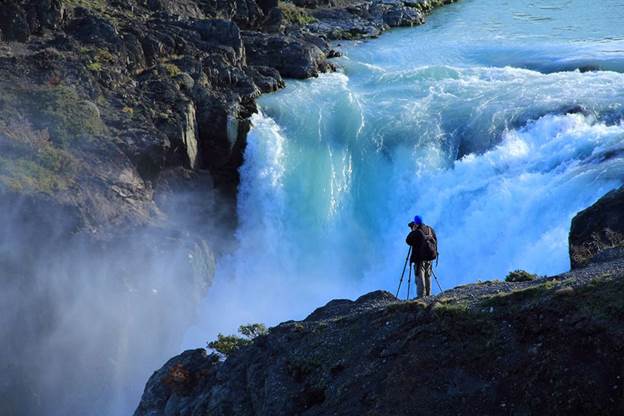 Cuernos del Paine/ Mirador Cuernos: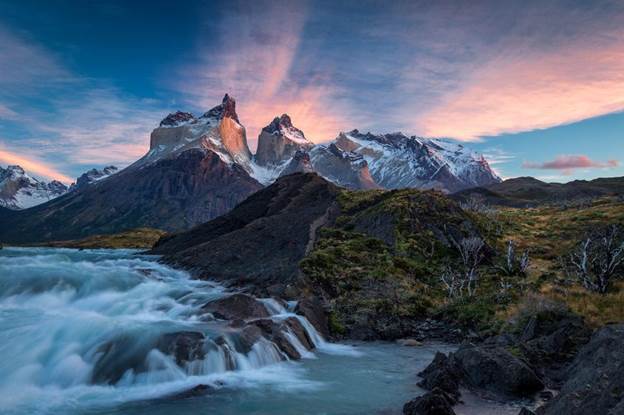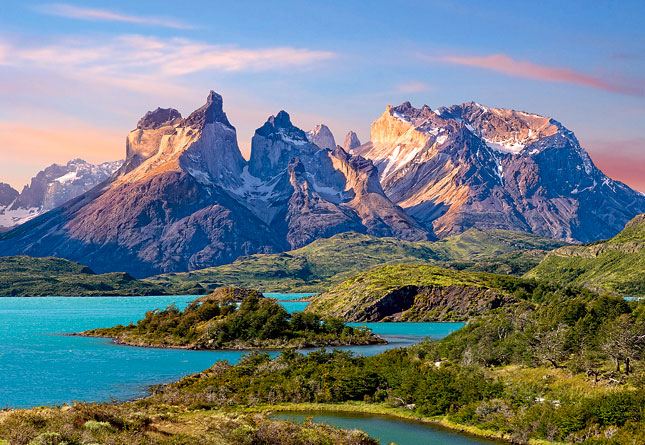 March 17: Trekking at the Base of Las Torres 9 hours + hiking Mirador Condor 1 hour:
Hire transportation from the Hotel to Hotel Las Torres (roundtrip), on the way back, request to stop at Mirador Condor (1 hour easy hike round trip) and Salto Chico/Hotel Explora for sunset photos.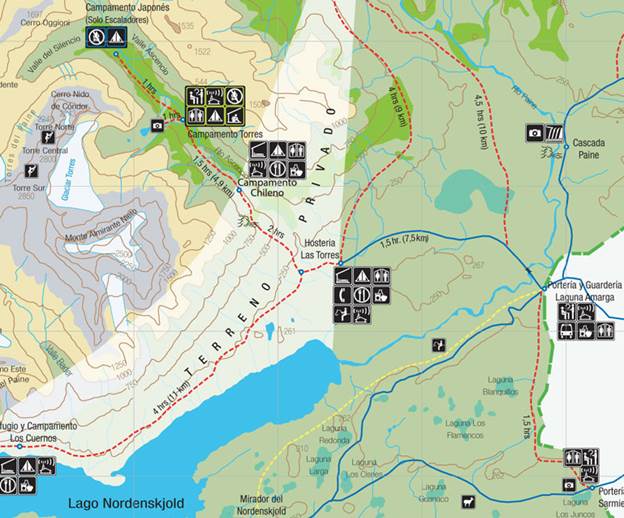 Today we will hike to the base of the Las Torres 白内塔, which is the most beautiful and popular trails in the park, we start out surrounded by 3 types of landscape, steppe, forest, and mountain, eventually arriving at the Ascencio Valley viewpoint. We cross the valley, surrounded by the Lengas Forest and the vegetation that carpets the edge of the landscape, going over wooden bridges that cross the streams that flow from the hanging glaciers of Mount Almirante Nieto, until we arrive at the base of the glacial deposits, where the ice age left an indelible mark in the form of the majestic, and imposing, columns of granite that compose the Paine mountains. This 9 hours hike demands good physical conditioning.
Ascencio Valley viewpoint: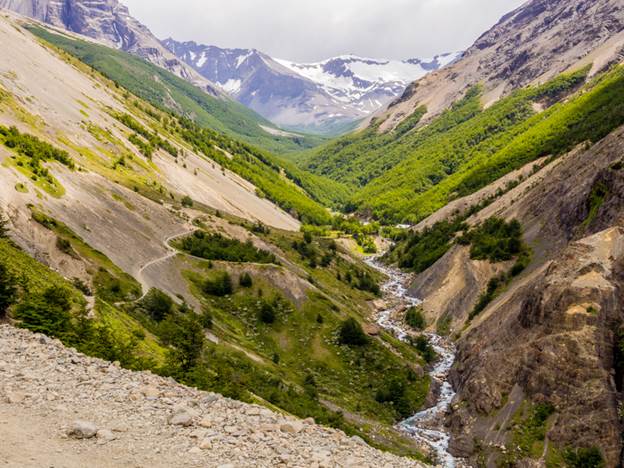 Base of Las Torres百内塔: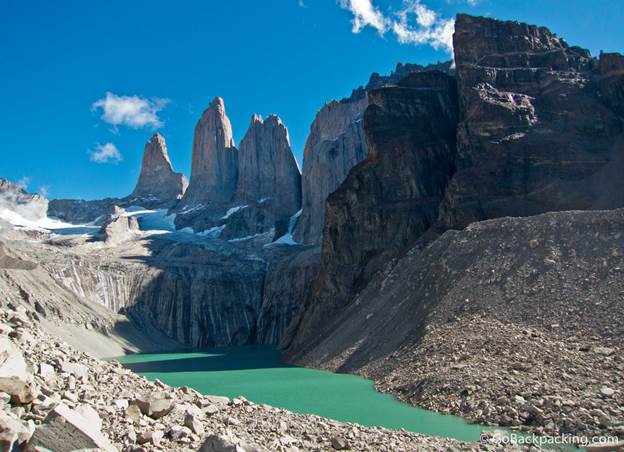 Mirador Condor: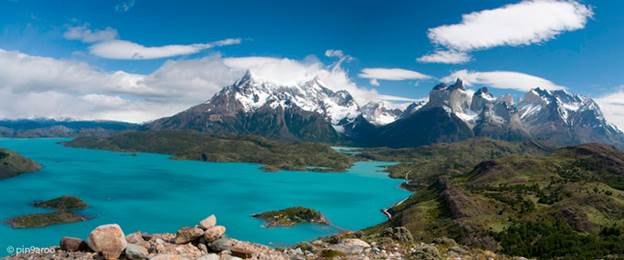 Salto Chico/Hotel Explora: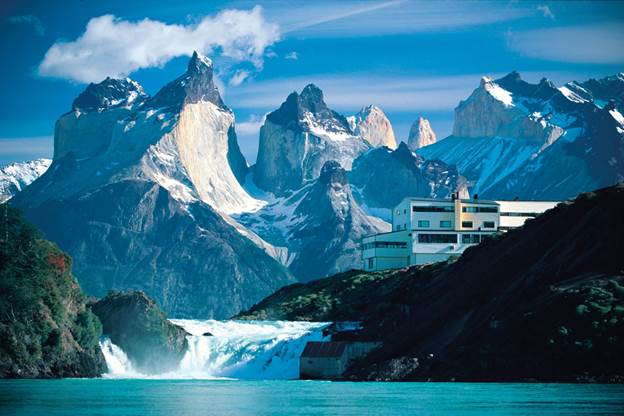 March 18: Glacier Grey (hiking 6 hours + boat 1.5 hours):
Hire transportation from hotel to Hostería Lago Grey (one way), do some 2-3 hours short hike there, then take boat to Refugio Grey (one way, check in 11am, leave at 12, arrive at 1pm), hike 3.5 hours to Refugio Paine Grande, then take catamaran on Lake Pehoé to Pudeto (one way, leave at 6:30pm, arrive at 6:50pm). Hire transportation from Pudeto to hotel (one way).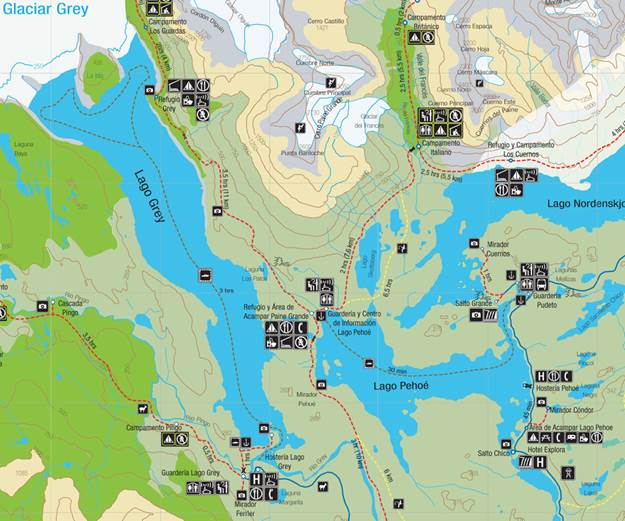 Glacier Grey: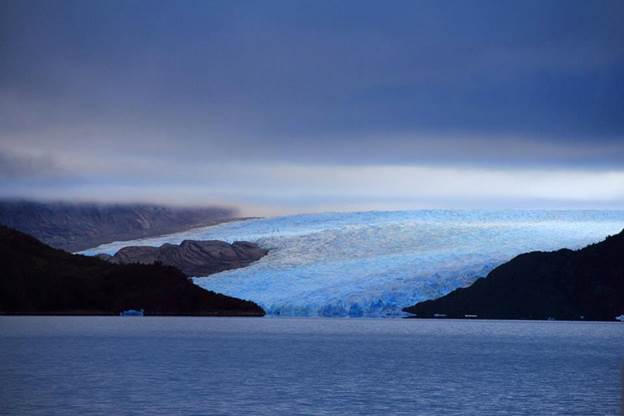 An Iceberg in the Grey Lake: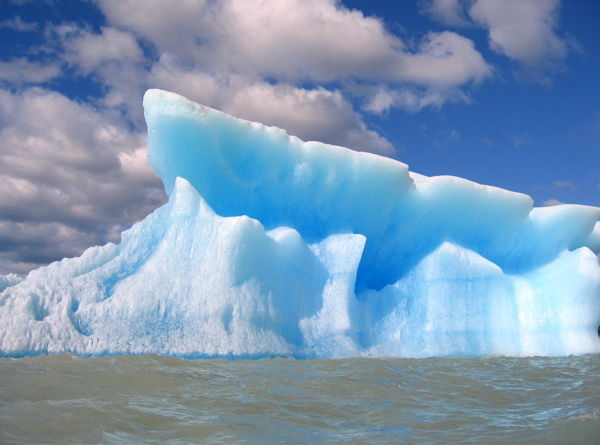 Lake Pehoé: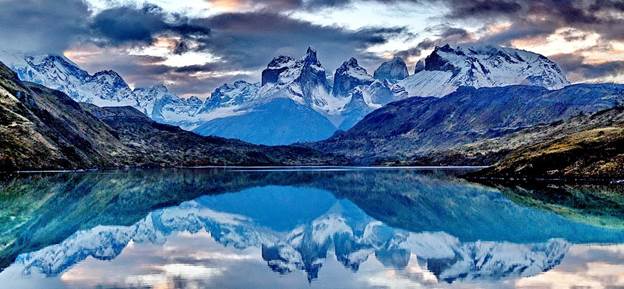 March 19: TP3_Horseback Riding "Nutria" River (2 hours) + transportation from hotel to El Calafate:
Horseback Riding "Nutria" River for 2 hours, then have lunch at hotel, transfer from hotel to CONAF Administration, catch the bus there at 1pm, arrive Laguna Amarga Porter at 2:30pm. Late afternoon bus direct from TPD NP (Laguna Amarga 5pm Argentina time) to El Calafate (11pm).
Horseback Riding: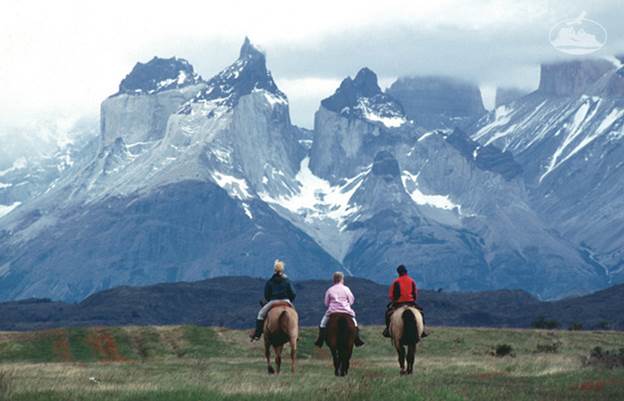 Nutria River: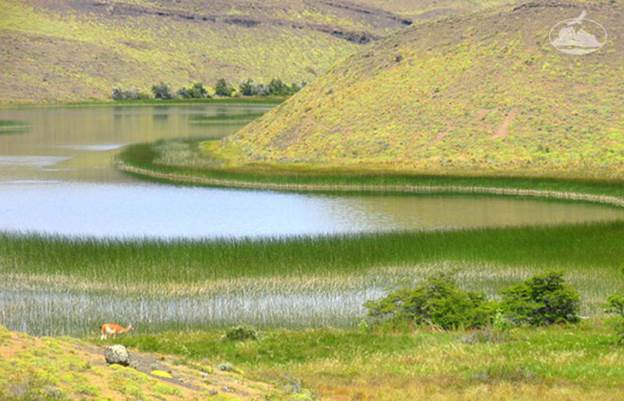 Laguna Amarga: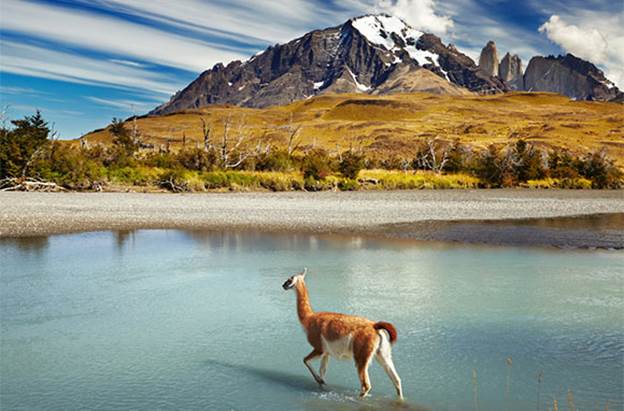 Posted by Jia Qi
« Chile Easter Island Plan Argentina Los Glaciares National Park Plan »